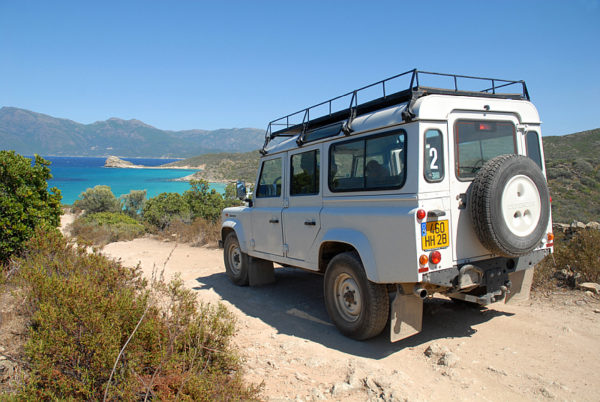 4X4
Discover Corsica in an unusual way, off the beaten track! Go on an adventure in paths accessible only by 4×4. Between desert, sea and mountains, treat yourself to new landscapes during your seminar in Corsica.
Choose as a team your tour as well as the places you want to explore: Balagne, Cap Corse, Alta Rocca, the Agriates desert… Many are the possibilities of 4×4 routes! You can choose for half a day, for a full day with a meal included in a sheepfold or a typical Corsican inn, the opportunity to discover the local gastronomy (cold meats, cheese, local wines…).
A 4×4 escapade in Corsica is an adventure as close as possible to nature and the wild island territory.
Incentive, seminar or team building, the 4×4 in Corsica is a land activity to be preferred to weld and entertain your teams! Secret paths and breathtaking landscapes are all you can expect from a 4×4 trip on the island of Beauty.