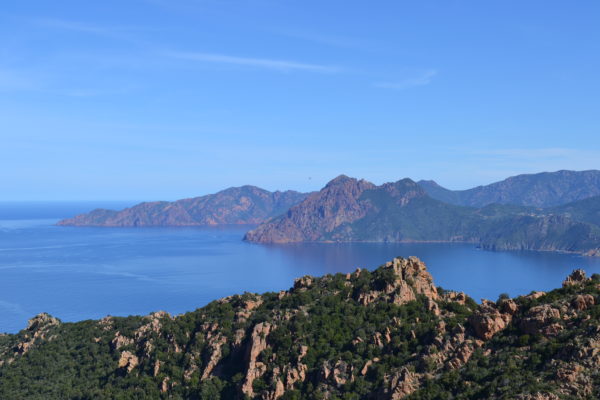 Visit the Piana Calanques
Escorted by a local qualified guide offering expert commentaries and entertaining and fascinating insights, we'll make sure that you get to know a bit of the history, traditions and folklore of Corsica.
In way to the magnificent Calanques of Piana, you'll stop at the picture postcard perfect seaside villages of Cargese and Piana. Reaching the Calanques late in the morning, you'll then indulge in a gentle stroll: there's no better way to explore this gem than on foot! We'll then pause for lunch at a restaurant in the quaint little resort of Porto.
Afterwards, we'll drive through the scenic Spelunca gorges, stopping at the typical mountain villages of Evisa and Vico before heading back down to sea-level and returning to Ajaccio late in the afternoon.