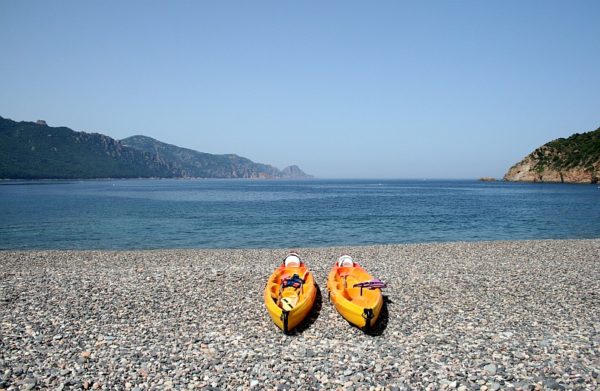 Sea kayaking tours and excursions
Explore the island of Beauty in a different way by practicing sea kayaking during your workshop in Corsica. With more than 1,000 kilometres of coastline, Corsica is an ideal region to practice this activity.
A paradise for kayakers, from Cap Corse to the Bouches de Bonifacio and the Scandola nature reserve, there are many sites to practice sea kayaking in Corsica, each one as exceptional as the next. From a short walk by the sea to a hike lasting several hours, gather and solidify your teams for a kayak trip between turquoise waters, Genoa towers, rocks and white sand coves.
Sea kayaking provides access to splendid sites that are inaccessible on foot and allows you to explore incredible maritime landscapes! See "Wild Corsica" from your kayak while having fun during your team building.
If you are planning to organize an event in Corsica, consider a kayak trip to bring your teams together and discover the island from a new angle. On your marks, get set, paddle !