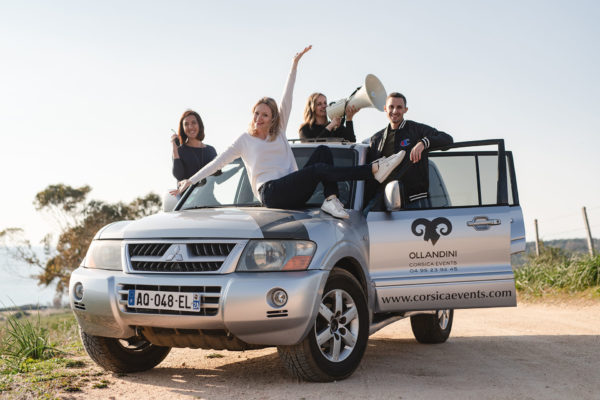 Corsica Events | Business meetings in Corsica
Welcome to Corsica Events, Destination Management Company, and business tourism department of Ollandini Voyages, tourism leader in Corsica.
Corsica Events organizes for you many business events such as: meetings, incentives, seminars and special events in Corsica.
With a dash of originality and a touch of glamour we offer you an unrivalled range of services, helping our clients to enjoy their Corsican adventure to the fullest.
Creating events that hit the high note,
Outside-the-box thinking,
Responding to the wildest challenges,
Satisfying the most demanding requests,
Innovating non-stop…
Corsica Events is dedicated to
Assisting companies in delivering specific projects,
Establishing tailor-made programs,
Visiting uncharted territory.
Each personalized package will offer your group a
New adventure combining
Trust and challenges, work and play, all with a common objective:
Surpass yourself and give your best!